About Us
We are travel junkies and always have been even before we met. Bruce is originally from South Africa and Wendy was raised in Up State New York. She was living in Maine when we met in the 90's. Wendy had already travel to Canada, many places in the USA and the Caribbean and Bruce had traveled Southern Africa, Europe, Eastern USA and Thailand.
We dated across the Atlantic for a while meeting in various cities in the USA. We got engaged in Brazil. We were married in March 1998 on Goose Rocks Beach in Maine. Our Honeymoon was the Great American Road Trip, where we drove from Maine to New York and then right across the USA to California taking the Northern route. We saw such places as Amish Country, the Great Lakes, The Grand Tetons, Yellowstone, The Loneliest Road in Nevada and Lake Tahoe, taking in Cleveland, Chicago, Reno and many other cities along the way.
We lived in Maine, San Francisco, Los Angeles and Dallas before settling down in Florida. Which means, once again, we took the Great American Road trip, this time the Southern Route seeing New Mexico, Texas and the Southern States including stops in Little Rock, New Orleans, Memphis, Nashville, Biloxi and Mobile. We even spent a day at Graceland - Bruce has the same birthday as Elvis.
We have been to 47 of the 50 states including Hawaii and Alaska. Now our goal is to see the rest of the world and we are chasing the seven wonders in all categories - so far we have been to 20 of the 22 wonders of the world. We have been to all 7 continents including Antarctica and 61 countries
We own and operate Windsong Charters & Boat Rentals as well as a small web design company Longman Computers. We work very hard during season typically 10-12 hours a day and often going weeks without a day off so we can afford the time and money to travel in our down season.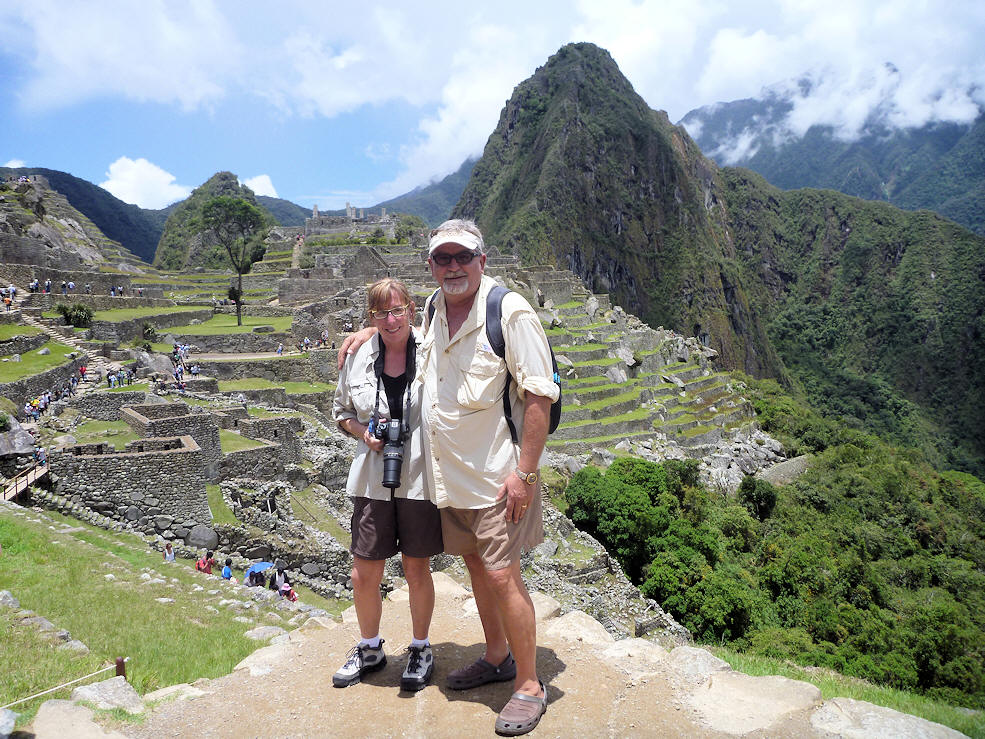 HOME | ABOUT | SEVEN WONDERS | COUNTRY LIST | CONTACT
©Copyright 2015 Bruce and Wendy Travel - Web Design by Longman Computers